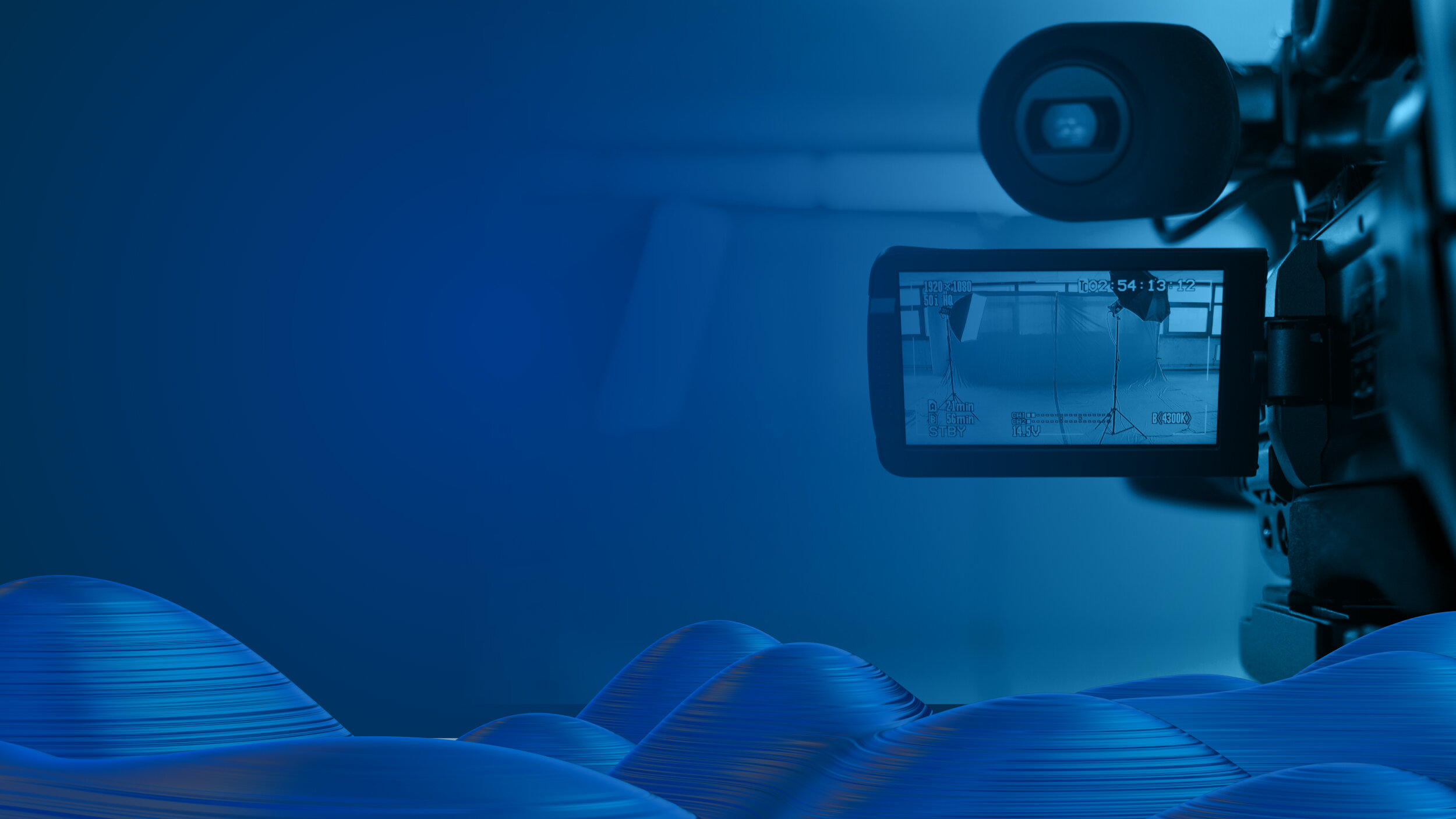 Hybrid-Ready Venues
If the last year has taught us anything, it's that the ability to be resilient and adapt to change is crucial to survival. And, while times are still unpredictable, there's an undeniable and exciting undercurrent of optimism and positivity within the events industry, and an unstoppable momentum to move forward and welcome the next chapter of events: hybrid.
So, with a return to real-world events edging ever closer, we got to wondering, what do UK venues think about the hybrid event revolution and how are they gearing up for the hybrid experience era?
We caught up with four top venues to get their take on all things hybrid and explore the strategies they're proactively putting in place to meet demand and facilitate events that combine both physical and virtual experiences.
The Londoner Hotel, London, England
Hybrid Opportunities
We are extremely positive about the myriad of opportunities that hybrid events offer to our clients and guests here at The Londoner – the first of course being access to a much wider audience using the combination of live and virtual.
We are working to ensure that we optimise the spaces and technologies that we house at The Londoner and presenting them creatively and practically to accommodate all types of hybrid events.
Investment
In partnership with our in-house tech team, we are investing in several areas to enhance our offering and facilitate the evolving requirements of hybrid events. Firstly, we are creating and installing a TV studio set to be positioned in a key space within the venue. This set can be fully branded and provides a sleek and professional backdrop for clients who are looking to produce press junkets, product launches, interviews, filming, or conference sessions (to name just a few), which can be live streamed to their target (and wider) audiences.
Another investment we are making is in the creation of 3D imagery for all our event spaces. This technology allows our clients to view the Ballroom and meeting spaces remotely, which is crucial when venue visits aren't possible. Within these high-quality, realistic, rendered images, we can position bespoke designs to give clients a true feel of how their conference, awards, or gala dinner set will look. Not only is this a fantastic resource right now but, in the future, it will also be a great visualisation tool for in-person client site visits.
Both investments reflect the requirements of our clients and enable us to produce events at the venue allowing for adequate spacing and minimal gatherings. We, of course, also have access to LED walls, green screen studio equipment, the latest technology, and a variety of platforms, from the simplistic to the more complex, that can provide event audiences with engaging, interactive experiences whether accessed virtually or in person.
Health And Safety Is Paramount
Our approach to health and safety is thorough – the safety of our clients, guests and team is of paramount importance and as such we invest continuously in PPE and deep cleaning of equipment in the technical spaces.
Event Versatility
As a brand-new venue, we are in a good position to adapt to changing requirements of the event industry and our clients. All of the investments that we are making are long-term and will allow clients versatility when holding their events with us – whether they be fully live, hybrid or virtual experiences. We will always be able to afford clients access to larger audiences – particularly as international travel may take longer to normalise.
We believe hybrid events are here to stay, and that the virtual element to these will add enhancement to live events when they return to normal.
Twickenham Stadium, Twickenham, England
Hybrid Events Not New, But Now Top Of Mind
For many of our clients and partners, hybrid events are not new and may already have been an established part of their event make-up, but 2020 certainly threw this style of experience to the forefront of everyone's mind as a possible choice for their next event.
From our perspective, we've seen a real sea change in the way clients are approaching hybrid events. That's why, as a venue, we need to be able to provide the confidence that we can deliver on their evolving event requirements; an experienced on-site crew, flexible spaces, and an agile model are therefore crucial in these ever-changing times.
Turn-Key Solution
To underline our belief in how the industry will function in the immediate future, we have created 'The Studio' at Twickenham Stadium. This area is equipped with world-class TV production standard capture and crew, and a 7.5m LED smart screen, which can provide a professional and engaging backdrop to content. This set-up offers a turn-key solution for many brands in a venue they know and trust. It also offers accessibility to smaller agencies, businesses, and events that may not have the resources to invest in their own equipment.
Content Is Still King
While the execution of an event may change depending on who the audience is, live or digital, there is one fact that remains constant: content is still king. As a venue, we understand that it's essential, now more than ever, for our clients to engage with their audience – real-world and virtual – and deliver messages through strategic, creative solutions. It, therefore, helps that as a sports venue – with experience in broadcasting – we have the technological know-how to create broadcast areas and the streaming capacity for content to achieve a global reach.
Risk Management
One of the big subjects around hybrid is the appetite of the corporate market to invest in it. It's very quickly become apparent that, to do them properly, hybrid events can often add a layer of additional budget. In an industry that is still finding its feet, why would anyone want to invest more money in events programmes?
For us, this is all about risk management. We've been working with many of our customers on how they see the events industry progressing in 2021 and beyond, and the idea of being able to pivot between live and hybrid is a crucial way of de-risking their events, mitigating disruption from anything between pandemic and natural disaster. If an event can be set in stone because it will definitely take place, in one format or another, the investment is more secure.
Keeping Events Safe
At Twickenham, health & safety is paramount, and our 'Keeping Events Safe' policies aim to provide clients with added peace of mind with regard to the venue, team, and operational delivery.
Converging Live And Digital
Like so many venues, we cannot wait for face-to-face events to return. We all thrive on creating experiences and memories and we look forward to welcoming people back into our physical spaces as soon as we can. As real-world experiences do return, we anticipate that they will need a strong emotional buy-in from delegates and feel, in the short-term at least, event organisers may benefit from considering a convergence of both live and digital elements to create their experiences.
Hybrid events are an area of the industry that aren't going away, and that's why we're investing our time and budget into facilitating them.
Tobacco Dock, London, England
The Best of Both Worlds
In our opinion, hybrid events should be seen as 'the best of both worlds' rather than a compromise. We expect this style of event to not just be the route back to live but instead a format adopted by clients for the foreseeable future.
Even when groups can and do gather in their thousands on-site, we predict that many clients will continue to cater for a virtual audience; whether that be to increase reach/brand awareness in new and existing markets; meet sustainability objectives, by reducing business travel, or to provide an additional revenue stream.
Whatever the driving factors, we look forward to being a physical hub for clients to involve their on-site delegates in invaluable face-to-face interactions and experiences, while simultaneously providing the infrastructure and data connectivity to extend their engagement to an unlimited virtual audience.
'Live From Tobacco Dock'
Having worked with clients on global conferences, product launches, and experiences, hybrid events have been hosted at Tobacco Dock long before the pandemic, so this in itself does not require huge adaptation for us. However, COVID considerations have and will continue to play a huge part.
We quickly understood that our existing and prospective clients were all facing the same challenges in terms of wanting to offer a 'produced' event rather than a glorified zoom but were equally challenged with shorter lead times and lesser internal resource. With that in mind, in June 2020, we were quick off the mark to launch 'Live From Tobacco Dock', an offering that includes two semi-permanent and fully equipped hybrid studios. This all-inclusive, but flexible, package offers a self-contained space with all venue facilities, a HD quality technical specification (to include LED walls, cameras, tech desk, and operators), and VIP lounge seating for an optional socially distanced audience.
To further enhance our provision, in August last year, we increased our bandwidth to 10GB in line with the highest capacity of any London venue.
Latest Advancements And Achievements
The latest advancements come in the form of 'Tobacco Dock Virtual' launching in April this year. This sees us recreating the physical venue, with truly impressive accuracy, in a 3D virtual world that will allow users (via their chosen avatar) to explore Tobacco Dock whilst consuming event content and engaging with other participants. In the short term, we hope that this will support with overcoming the well-documented engagement challenges of purely virtual events, by adding a layer of intrigue and reality. In the longer term, it will allow organisers to provide synergy and a 'Tobacco Dock experience' for both live and virtual audiences, as well as interaction between the two.
Since the beginning of the pandemic (in line with government guidelines), we have hosted hybrid events, virtual pre-recordings, TV and film shoots, exams, training, and business meetings alongside operating a secure co-working space and a Christmas consumer experience that welcomed over 7000pax each weekend.
Confident Host
We are very confident in the procedures we have in place to host visitors safely and effectively, which is supported by our 'MIA AIM Secure' and 'Visit Britain Good to Go' accreditations, as well as our strong working relationship with the Association of Event Venues (AEV).
Priorities
Our priorities for the coming months will be to continue to offer flexibility, both in terms of venue space and event formats, as well as contractual reassurances. This will be in conjunction with continuing to make advancements and adopting new technologies to optimise bio-security for the venue. Our COVID-secure experience to date, expansive venue, large individual rooms, outside space, adjacent car park, and highly experienced team put us in a very strong position to support our industry's recovery.
Crossbasket Castle, Glasgow, Scotland
Hybrid Events Are A Long-Term Solution
At Crossbasket Castle, we believe that hybrid events provide a valuable area of opportunity and we are confident in the ability to host these experiences. It allows us to present the venue in a different light and enables us to provide our clients something additional to complement our standard offering. One of the main benefits that we consider hybrid events to present, is the opportunity for our clients to capture a wider audience than our live capacity allows.
It is understood that the face of events has changed and developing the hybrid element at the venue positions us at the forefront of consumers' minds. Not only does the hybrid format mean that we can operate during the current restrictions, but it also means that we can evolve this event solution for the long term.
Ready To Support Hybrid Format
To facilitate hybrid events, we have partnered with a local AV company. With their expertise and guidance, we are in a strong position to deliver hybrid experiences from our dedicated event spaces. This collaboration means that clients will be able to conduct their hybrid events with the knowledge that someone with technical experience and knowledge will be at hand during the event planning and delivery stages.
The venue has also invested in a superfast privately leased line, and in most of the meeting rooms, clients now have the option to connect via hard wire should they wish to do so.
Health And Safety Protocols
The venue does and will continue to adhere to all government guidance with regards to health and safety. Protocols such as one-way systems, electrostatic cleaning, and hand sanitiser stations are in place, with additional health and safety measures implemented at the venue to reduce touchpoints throughout the hotel. For example, guests can access menus and additional hotel information via the Crossbasket Castle app.
There have also been developments to the hotel's dining operations; our guests receive cutlery in sealed boxes to minimise contamination; tables are arranged and set in a way that allows social distancing from other tables and from staff members, and where applicable sensor operated water faucets have been introduced along with assisted door opening mechanisms.
We have additionally considered and enhanced our in-room dining option to ensure that, if they choose, guests can have a fine dining experience within the comfort of their luxurious bedrooms.
It's evident that policy surrounding capacity numbers and social distancing measures may impact face-to-face events for some time to come, but with the implementation of all these measures, and through the utilisation of our indoor and outdoor space, we hope clients and their guests will feel confident in returning to Crossbasket Castle and hosting events once again; we are certainly ready and in a confident place to facilitate them.
A Roadmap Back To Real-World Events
We have prepared our venue to host hybrid events, allowing real-world events to cautiously return based on the government's roadmap. We are confident that hybrid events at Crossbasket Castle will deliver on both the technical side and the iconic luxury experience that is synonymous with hosting an event at this venue.
We feel that the hybrid format is a practical initiative that the industry has adopted and will continue to embrace for the future. The nature of hybrid events not only has a positive impact on environmental issues but with people travelling both domestically and internationally for meetings, it combats issues of accessibility and time. At JGC we will always champion human connectivity and believe face-to-face and hybrid events will co-exist together indefinitely.
Talk to the team to discover more about these and other incredible UK-based venues and let us help your brand create impactful, seamless hybrid experiences that connect uniquely with your audiences.