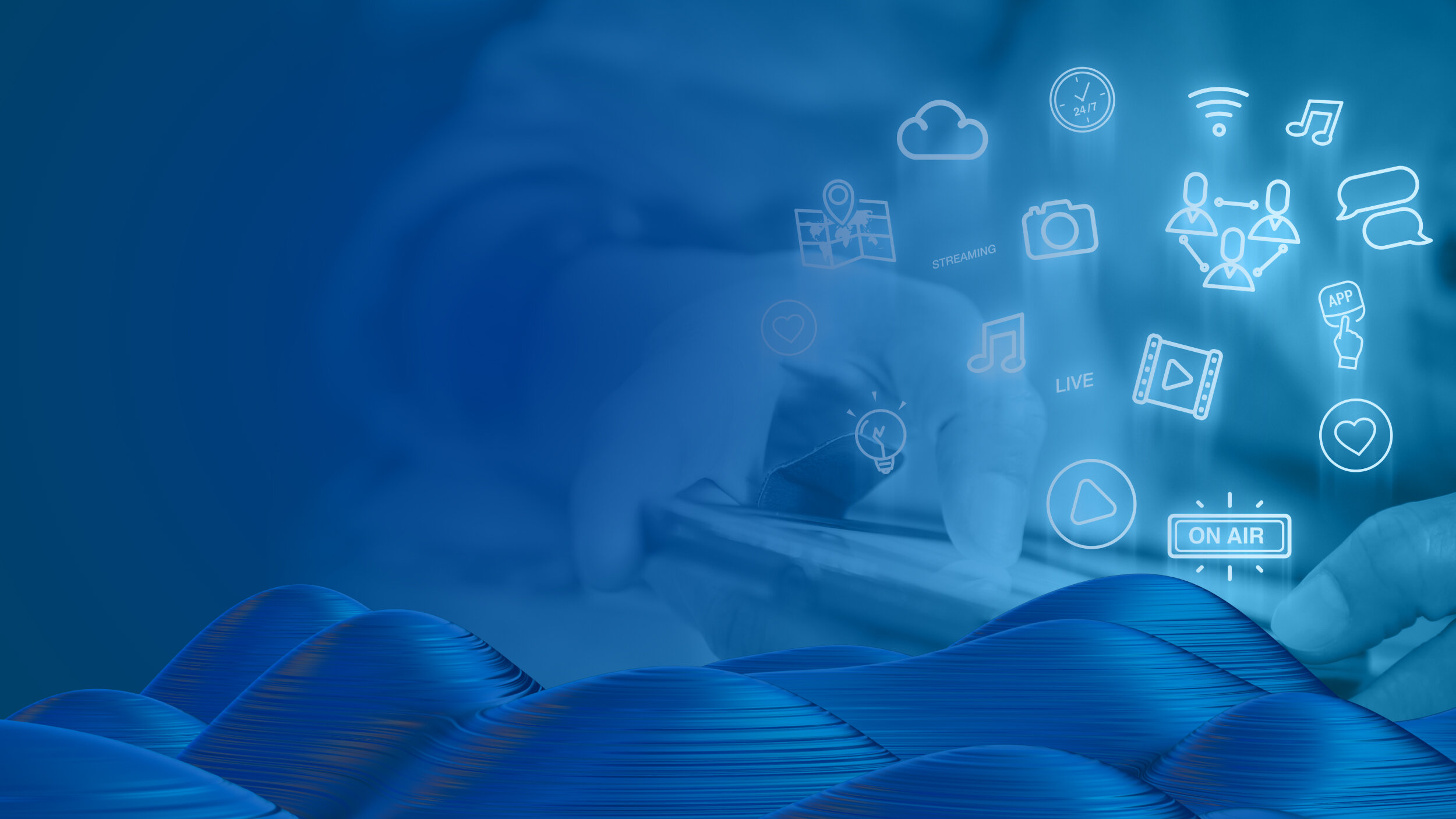 Hybrid Events In Action: Conferences
Over the last couple of months, we have explored the different types of hybrid events, from product launches through to showrooms. As we culminate this series, we take a look at the vital elements planners need to consider when adopting the hybrid format for conferences.
As we have revealed along the way, taking an event hybrid isn't simply a case of streaming a session from a real-world venue. Instead, they are multichannel experiences that need to be carefully orchestrated to deliver valuable and undeniable impact for audiences.
Know Your Audience
With the surge in popularity of hybrid events, there are now an overwhelming number of platforms, tools and supporting technologies that planners have at their disposal.
While having more options on the market is great, more choice can also make it a challenge to nail down exactly which technology is going to achieve the desired outcomes. Of course, it has always been key to know and understand your audience, but when it comes to hybrid experiences, it is even more essential to map out the needs of the audiences – in person and virtual – and ensure that the technology solutions selected can integrate both.
Defining the audience journeys, identifying their personal needs and having clear event objectives outlined from the offset can support planners in sourcing the right tools that enable a standout delegate experience and align with business requirements.
Managing Hybrid Expectations
When combining live and virtual components and bringing together two audience groups, it's even more imperative to set expectations and let attendees know what to expect from the event they will be attending.
It's really about merging what you already know from executing previous virtual and real-world events and implementing these actions simultaneously. Formulating communication plans that speak to both audience segments is critical; clearly marketing the event as hybrid so audiences can select their attendance preference, ensuring virtual audiences know how to access and navigate the platform in advance, informing live attendees that there will be a virtual audience in sessions, and relaying a clear agenda which indicates when and how the audiences will interact.
Ultimately, there has to be balanced consideration for each audience; one cannot be prioritised over the other. Sub-par virtual experiences won't be tolerated – nor should they be – and for those attending in person, expectations will be as high if not higher than in the pre-pandemic world. Organisers have to embrace the internal complexities of a hybrid event operation but provide a seamless external experience delivery to their audiences. When this happens, value will be derived at every touchpoint for delegates, and businesses will reap the intended rewards as a by-product.
The Lasting Legacy of Virtual
There is no denying that attention spans of a remote, digital audience are shorter, for this reason, online events have had to evolve and work harder to captivate attendees. The mass pivot to virtual in 2020 has thrown up many lessons for event planners in terms of session formats, durations and content delivery. With digital audiences migrating back into physical events, these lessons now need to be applied into the real-world setting, as well as in the virtual environment.
Attendee expectations have undoubtedly changed over the last year, and as a reflection of this, content needs to be more 'texturised' and break away from conventional structures. Wave bye-bye to long slide-delivery and say 'hello' to shorter, snappier sessions that provide just as much value but via more engaging mediums. Consider how to use briefer presentations complemented with panels, fireside chats, networking, breakouts, fishbowls, and sponsored sessions to add variety, multiple programme transitions and invigorate attendees.
Production was always a core ingredient of physical conferences, and now it is and must remain a mainstay in digital experience delivery. High-quality production has the power to keep attendees locked in and can transform the look, feel and sound of real-world and virtual experiences. Organisers should be thinking about how production can be utilised across the event to deliver content dynamically to both audience groups.
Understanding the lasting legacy of virtual events is important and will inevitably influence decisions on future live and hybrid programmes, formats, flow, content, and interaction approaches.
The Hybrid Collab
While thinking about the separate audience journeys within a hybrid experience, there also needs to be thought around how to facilitate interactions between in-person and remote delegates. Carving out opportunities for each audience set to come together and interact in and out of sessions is important to build a sense of community and keep everyone involved. One of the real factors of success in hybrid events is deploying tactics and leveraging the right technology solutions that will engage both audiences equally and enable one-on-one and group exchanges before, during and after an event.
Thought-Leadership On-Site
Although speakers appearing online has worked incredibly well and will continue to do so, where possible, inviting thought-leaders and speakers to deliver on-site is the ideal scenario.
When speakers take to the physical stage for a panel discussion or to present thought-leading content, there is an energy and a more natural delivery that translates to digital audiences and their real-world counterparts. In turn, the content can resonate more effectively with delegates and can promote increased information absorption and interactions on the subject matter.
It may be difficult to bring speakers together in a physical location in the short term, but for hybrid events happening further down the line, this is something to keep in mind.
Be Accommodating, Remain Flexible
The beauty of hybrid events is that they can provide delegates with the discretion to attend either in person or to tune in from home. With this in mind, giving attendees the flexibility to change their preference after their initial registration is something that is important to try and accommodate, especially with the current and ever-changing climate. This means that people who may have registered as virtual delegates can decide to switch and attend live or vice versa. Obviously, number limits for physical attendance may apply, but wherever possible, taking steps to support your attendees and host them in their chosen environment can be mutually beneficial.
Extend the Momentum
It might seem like an obvious point to make, but it's one that could be easily overlooked in the process of pulling together a great hybrid event: on-demand content. From the start, take time to think about what content can be captured for extended use. Recorded sessions and selected resources made available in a purpose-built hub is another way to keep momentum around an event moving and expand reach after a conference has ended. Incorporating chat feeds within these gated-access areas can also help nurture relationships and signpost to topics and issues that are prevalent amongst target audiences – insights that can be used for future event content development.
Hybrid-ready Venues
Partnering with a venue that has thoroughly considered its hybrid offering is a must. Many venues have had to adapt and put strategies into action to meet demand for this new era of events. As well as ensuring they have superfast internet capabilities and suitable AV in place, proactive venues have adopted new equipment, technology and approaches to utilising their spaces. From installations of turnkey, fully equipped hybrid studio sets through to optimising and getting creative with room layouts to maximise the experience for both in-person delegates and remote viewers.
In one step further, some venues have even created 3D replications of their venues to provide online attendees with a platform that truly immerses them in their virtual surroundings.
Securing a venue that is ready in its own right to facilitate hybrid events will ensure a solid foundation for the event. Further to this, understanding exactly what is required to implement and run a hybrid conference experience will help determine which hybrid-ready venue is the right fit for you.
Virtual, hybrid or live, we are ready to bring your next event project to life and create powerful experiences that will connect with your audiences, whatever the environment. Lets talk.