EVENT
Data Insight Series
We partnered with Adobe to create a series of webinar events across
their EMEA, NAMER, and APAC regions. With a primary focus on lead
generation and targeting senior decision makers and influencers
within marketing and IT, to date, we have produced and managed
four live virtual experiences.
The events were themed around data insights and designed to generate new leads within existing Adobe Experience Cloud accounts for Adobe Consulting Services, a service designed to help clients make the most of their software.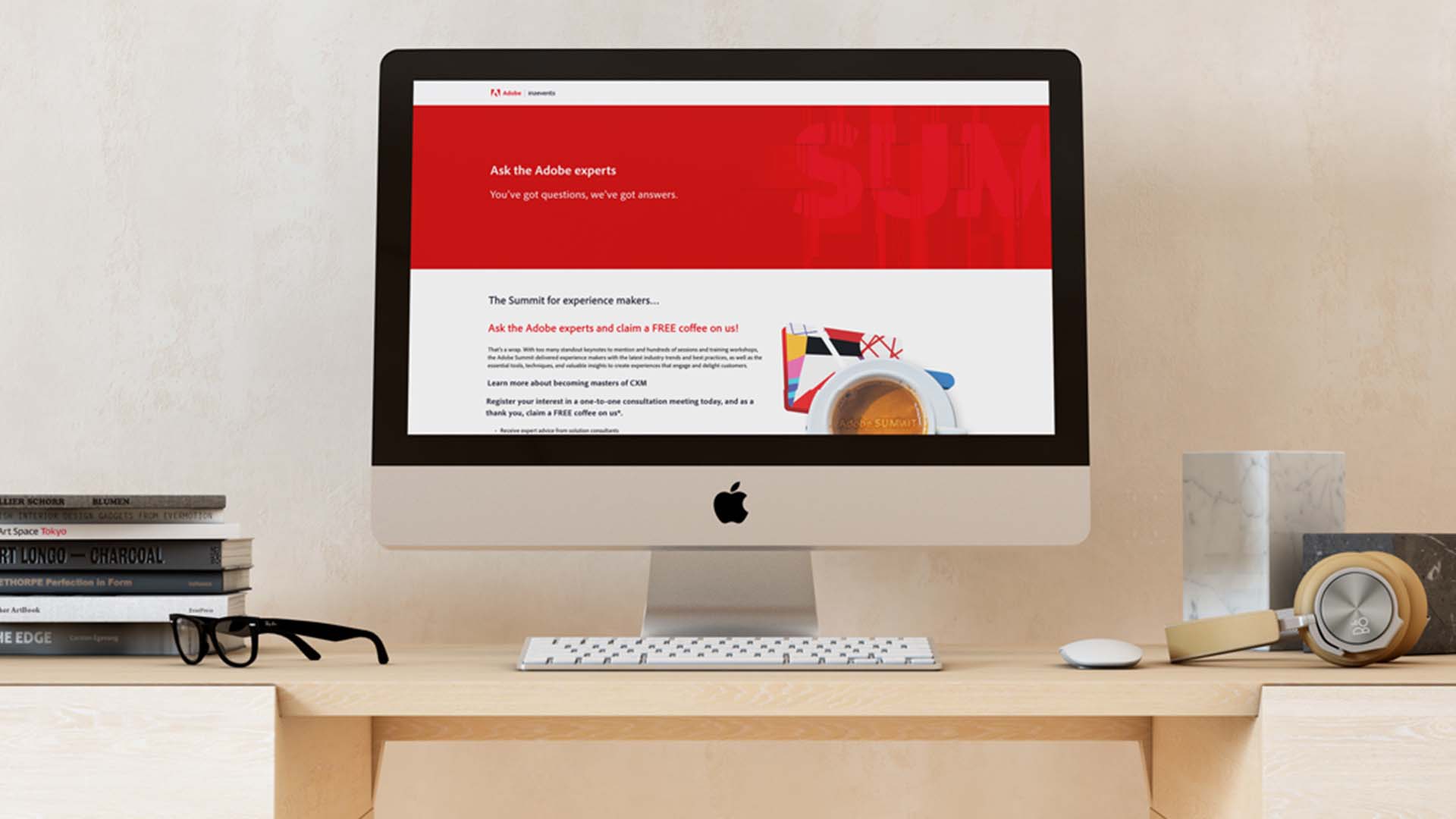 Each event was headlined by special featured speakers including British astronaut, Major Tim Peake; Formula 1 legend, Damon Hill,OBE; former Global Managing Partner at IBM, and Practical Futurist, Andrew Grill and Co-founding Executive of Netflix, Mitch Lowe.
Events were delivered in EMEA, the US, Japan and Australia with a special report created following the series available for download from a dedicated landing page to further increase the lead generation opportunity for the campaign.