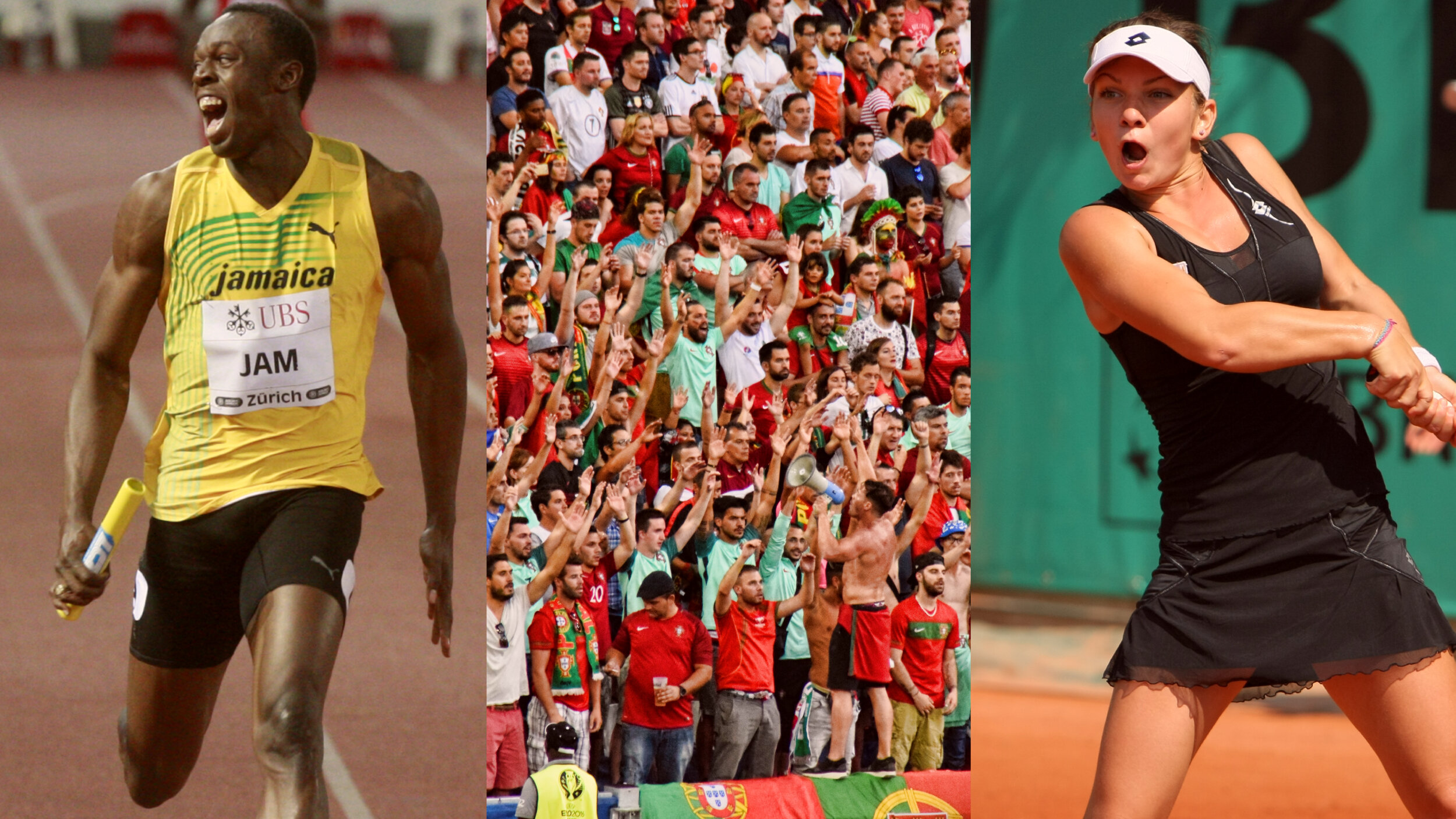 The Sporting Event Comeback!
2020 got a hard wrap, and with good reason. But instead of looking back, let's set our sights on the year ahead, as we share the top sporting events that we *hope* will be making a comeback in 2021.
Olympic and Paralympic Games
After a lot of speculation as to whether they would or wouldn't take place amidst the global pandemic, the Tokyo Olympic and Paralympic Games 2020 – originally scheduled to take place in July-August and August-September, respectively – didn't make it off the starting blocks and were both postponed.
Fast forward to today, and John Coates, vice-president of the International Olympic Committee has stated that the Tokyo Olympic Games will go ahead this year "with or without Covid". In fact, the upcoming Olympic competitions are already being coined as the "Games that conquered Covid".
A year on from the original timetable, the Olympics will be celebrated from 23rd July to 8th August 2021, followed by the Paralympics, running from 24th August to 5th September. As the Tokyo 2020 Organising Committee prepares to "deliver Games fit for a post-corona world", it still remains to be seen what impact travel restrictions will have on international athlete participation and how the virus will affect the overall programme and audience attendance. Despite these concerns, there's more than hopeful optimism that the hard work of organisers in Japan will come to fruition this year.
In an address from the Olympic Village in Tokyo, Thomas Bach, IOC president reassured athletes and told them to,
"Get ready for these Olympic Games and train even harder, even under these very difficult circumstances many of you, and most of you, are in at this moment… I am looking forward to seeing you at Tokyo 2020, in Tokyo 2020 plus one."
All we can say is, roll on a summer of elite sporting action from one of the most exciting cities on the planet.
UEFA Euro 2020
Another sporting event shown the red card by Covid-19 was the UEFA Euro 2020 tournament. Although this didn't come as a huge shock – with organised football shut down in almost every country and territory in the world from early 2020 – football fans were still left disappointed by the news that the European fixture would be put on hold, however understandable the reasons and justification.
In what is shaping up to be a sporting extravaganza of a summer, Euro 2020 will be back, by the same name, in June 2021. It's anticipated that 24 nations will battle it out across 12 European host venues – a slightly controversial decision and shift away from a single 'host country' – with the final taking place at Wembley Stadium, London. Host cities named for the competition include Amsterdam, Baku, Rome, and Dublin.
With a new match schedule published by UEFA on January 3rd, 2021 the countdown, for now, is on. Will the winners of Euro 2016, Portugal be able to defend their current championship title and keep their crown? Let's hope we get the chance to find out.
Football supporter or not, we've got a feeling that this year football mania will sweep the nation with more verve than ever before.
Wimbledon
There were no echoes of, "Game, Set and Match" called from the courts of Wimbledon in 2020, when the Main Board of the All England Club (AELTC) cancelled The Championships in April of last year due to 'health concerns' related to the unprecedented epidemic.
The quintessentially British annual sporting event, synonymous with Pimms and a sweet serving of strawberries and cream, was regrettably ruled out by organisers. This decision left a tennis-shaped hole in the calendars of a world-wide audience, who tune in every June-July for first-class racket action played on perfectly preened lawns.
The good news is that in October '20 The AELTEC announced that they were "actively engaged in planning for next year's Championships and are considering multiple operational scenarios at this point in time, given that there are still many months until the Wimbledon Fortnight."
With scenarios including: a 'full capacity Championships', a 'reduced capacity Championships' and a 'behind closed doors Championships', the way Wimbledon will go ahead in 2021 will be highly dependent on the "status of government and public health guidelines" as the year progresses. The main takeaway from the update was that the tournament would happen in one format or another, which is brilliant news for sport and tennis enthusiasts the world over.
As we've learned, in no uncertain terms from 2020, we can't anticipate what's ahead. Instead, all that we can do is appreciate the resilience of the live event industry and admire the passionate commitment demonstrated to bring back much-loved events and experiences, ones that we're sure never take for granted again.