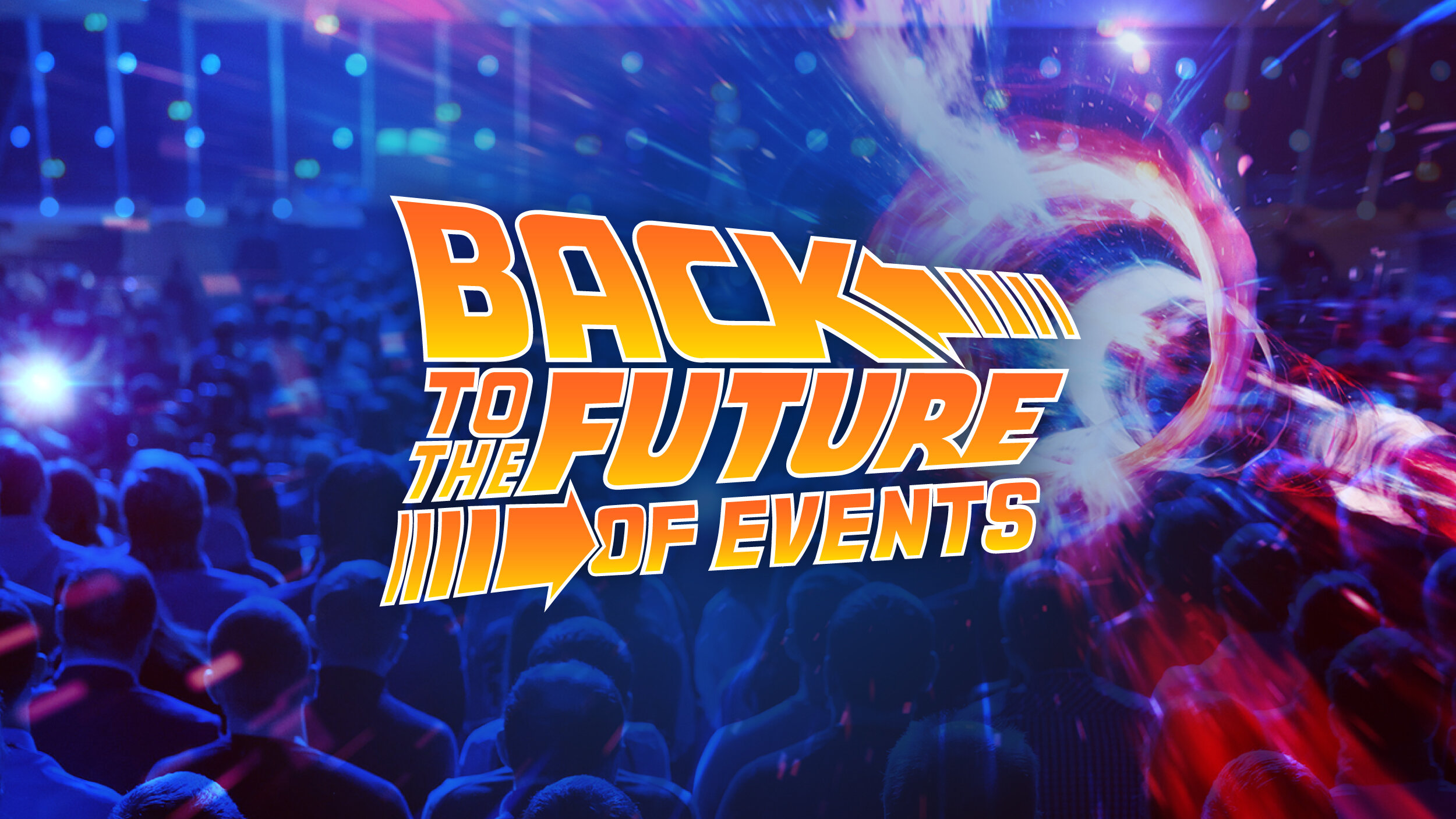 Back to the Future of Events
We're going out on a limb here, but this time lockdown easing feels different, right? It almost feels like this time around might be the last. *Please let it be the last*. Of course, while we can't predict what's coming down the line, we can keep a positive outlook and ride the momentum of what we're seeing at the moment: businesses eager to get back to planning events for the real world.
With the government's pilot event scheme trialling measures to pave the path back to mass events, we wanted to take the opportunity to get nostalgic. Here we look back at some of the great events in our past with the aim to get you thinking about the amazing events in your future.
Come take a walk down memory lane with us and get inspired…
Google DeepMind
A ground-breaking event like no other. Google DeepMind saw us working in South Korea, delivering a high-profile event that would create a historic milestone in AI development. As well as changing the perception of AI behaviour and capability, Google DeepMind wanted to raise awareness of an ancient Chinese board game, 'Go'. 'Go', a game of profound complexity, is reported to have more possible positions than there are atoms in the universe – we'll let you digest that fact for a moment…
The focal point of Google DeepMind's AlphaGo campaign, this extraordinary event not only had a live audience in attendance but a worldwide audience tuning in through YouTube, streamed in English and Korean. The global reach was a necessity and enabled us to achieve the client's objective to increase overall awareness and publicity of AI and to encourage more people to show an interest in both 'Go' and rapidly evolving technology capabilities.
Coinciding with the publication of Google DeepMind's research, and in a race against time to be the first in a competitive field to showcase the advancements in AI, the lead time for this event was 8 weeks. Responsible for every element of staging the AlphaGo event, we also managed all marketing collateral and press and PR for the event. To extend the experience, we also organised a gala dinner for 150 VIP guests, which spectacularly culminated the event.
A huge success, this event demonstrated how combining live and virtual elements can work in unison to drive interest, fuel awareness, and generate excitement for a global audience.
Read more about Google DeepMind and the results we helped our client achieve from this groundbreaking event.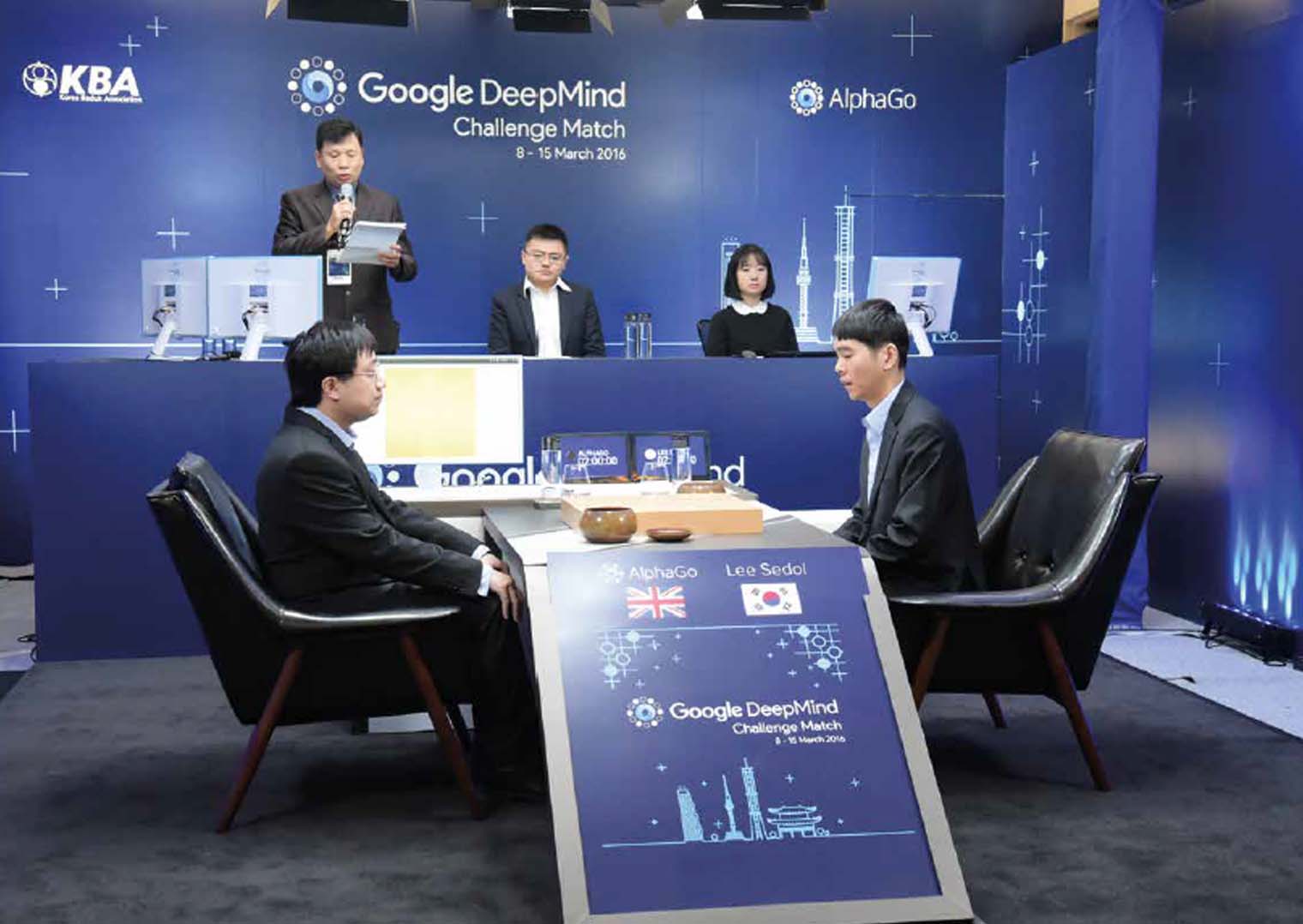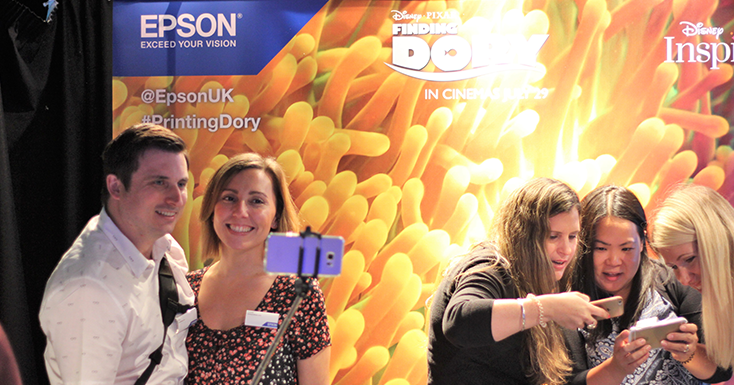 Epson/ Disney 'Finding Dory' Blogger Event
In the backstage space at the Disney flagship store on Oxford Street, London, we united with Epson to create an exclusive, informal crafting event to promote their range of EcoTank printers. Having recently partnered with Disney in the promo of the 'Finding Dory' film via printed craft projects, this approach was a fantastic way for Epson to leverage the popularity of the film to build awareness of their new range of printers.
Influential 'mummy' bloggers and their children were invited along to the event to experience first-hand Epson's printers. To maximise exposure of the event, guests were encouraged to share their experiences via social using the hashtag #PrintingDory. Utilising their combined social media gravitas, the event was able to extensively promote Epson's product, as well as the upcoming cinema release of the 'Finding Dory' film.
We built a fun immersive environment and combined visual and sensory elements into every aspect of the design of the experience to create an atmosphere that would captivate both kids and grown-ups. Of course, Dory and friends adorned freestanding printed panels, how-to crafting videos played on the Epson Teammate projector table and a large LED screen played a loop of clips from the film. To put the spotlight firmly on the EcoTank printers, we displayed them on plinths around the venue and ensured strong at-a-glance messaging was used to convey the USPs of the device.
Centred around crafting activities, this event also provided a platform for Epson and Disney to speak and present to their audience in a live, relaxed setting and gave guests an inclusive social space that encouraged blogger interaction.
Cultivating this experience harnessed the power of influencers in boosting product awareness and demonstrated the power of micro-experiences and the impact they are able to deliver for brands.
Jagex Company Wild West Festival
We partnered with Jagex to create a company team day with an unforgettable festival twist. Taking a walk on the 'wild west' side, we delivered a sunshine-filled, outdoor festival experience that brought the Jagex team together for a day of unadulterated fun.
With the wild west theme incorporated into every element of the festival, there was a rodeo bull, pistol shooting, cactus looping, and a whole host of other activities designed to seriously entertain guests. And of course, no festival would be complete without a fairground, so we brought in some iconic rides for guests to take full advantage of. To really take the festival atmosphere to the next level, we also invited a Mexican Mariachi band and a Hoedown band to wow festivalgoers with their musical talents.
As well as four giant tipis set up in an exclusive-access field, we installed a saloon bar and served up delicious Mexican-inspired food throughout the day.
With food and drink on demand, line dancing, song singing and people loving the fairground amusements, it's safe to say we ensured there was never a dull moment.
Based in the UK and hosted outdoors, this event format – wild west theming optional ???? – could be an ideal way to reconnect your teams in a casual, real-world setting after a year of being apart.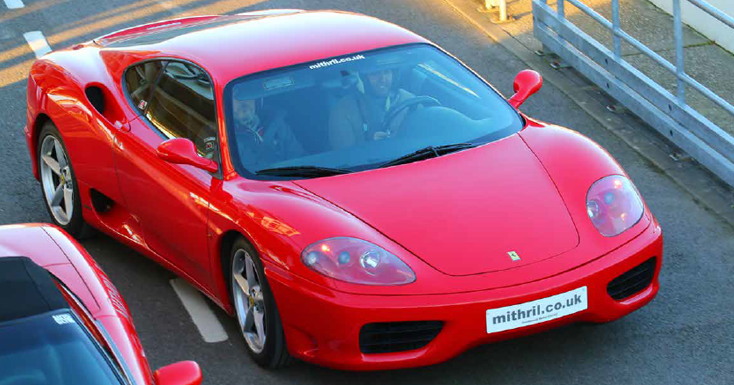 TalkTalk Business Symposium
Business events don't have to be completely formal affairs to achieve great outcomes; something we were keen to prove when we teamed up with TalkTalk to deliver their Business Symposium.
With the objective to build stronger relationships with their most important direct customers and C-level partners, we formulated two events that gave TalkTalk the platform to impart invaluable knowledge and insights to help their respective audiences grow their own businesses.
Hosted at Goodwood, the hotel and the wider estate provided an enticing, unique and distinguished backdrop for TalkTalk's event. Run across two days, the events incorporated morning plenary sessions complemented with entertaining, action-packed afternoon activities.
After a morning of presentations, interactive discussions and panel debates, guests were able to take to Goodwood's legendary motor circuit, racing both classic and supercars, and enjoy sky-high adventures from the estate's aerodrome.
To conclude the day's agenda, guests were invited to a 3-course gala dinner at the prestigious Goodwood House, where they received an inspirational talk from Lord Sebastian Coe.
By injecting their business programme with thrilling, fun and activity-based experiences, that nurtured social interactions, while also indulging guests with standout hospitality and entertainment, we helped TalkTalk communicate their vision for the future and solidify long-standing, valuable business relationships.
Explore more about how we partnered with TalkTalk to help accelerate their business growth and reinforce relationships with their direct customers and partners.
Get back to real-world events with In2Events. Let's talk about how we can bring your audiences together for shared experiences that connect. We understand that the prospect of transitioning back to in-person events might seem daunting right now, but we're here to guide you through, put your people at the centre of every interaction and make the return to in person seamless and successful.